On our container depots the following activities are provided:
storage of containers
container inspection
container repairs
Our main activity contains both storage, repairs and maintenance of dry-van and reefer containers.
The service mentioned above is also carried on for other container equipment ( flats, tanks etc.) and second-hand containers trade.
Three yards are situated in Gdynia, two in Gdansk and one in Szczecin.
The total surface of our depots is about 63 thousand square meters, what allows us to storage 5500 TEU in Gdynia, 800 TEU in Szczecin
and 800 TEU in Gdansk. Furthermore, the depots are equipped with side-tracks, what enables us to load containers not only on trucks,
but also on railway carriage, without any additional charge.
We also carry on emergency repairs fully containers incl. reefers and we service any other container types in BCT Terminal Gdynia,
GCT Terminal Gdynia, GTK Terminal Gdansk and DCT Terminal in Gdansk.
(1 TEU = equivalent of one 20' container)
Our depots are equipped with Kalmar and Svetruck forklifts capable of storing containers in six tiers high.
Each our storing yard has a direct access to the railway, making it possible to offer not only direct delivery onto the truck but onto the rail platform as well., without any extra cost.
Outside our depots we offer the servicing of containers on the following container terminals:
BCT Gdynia
GCT Gdynia
DCT Gdansk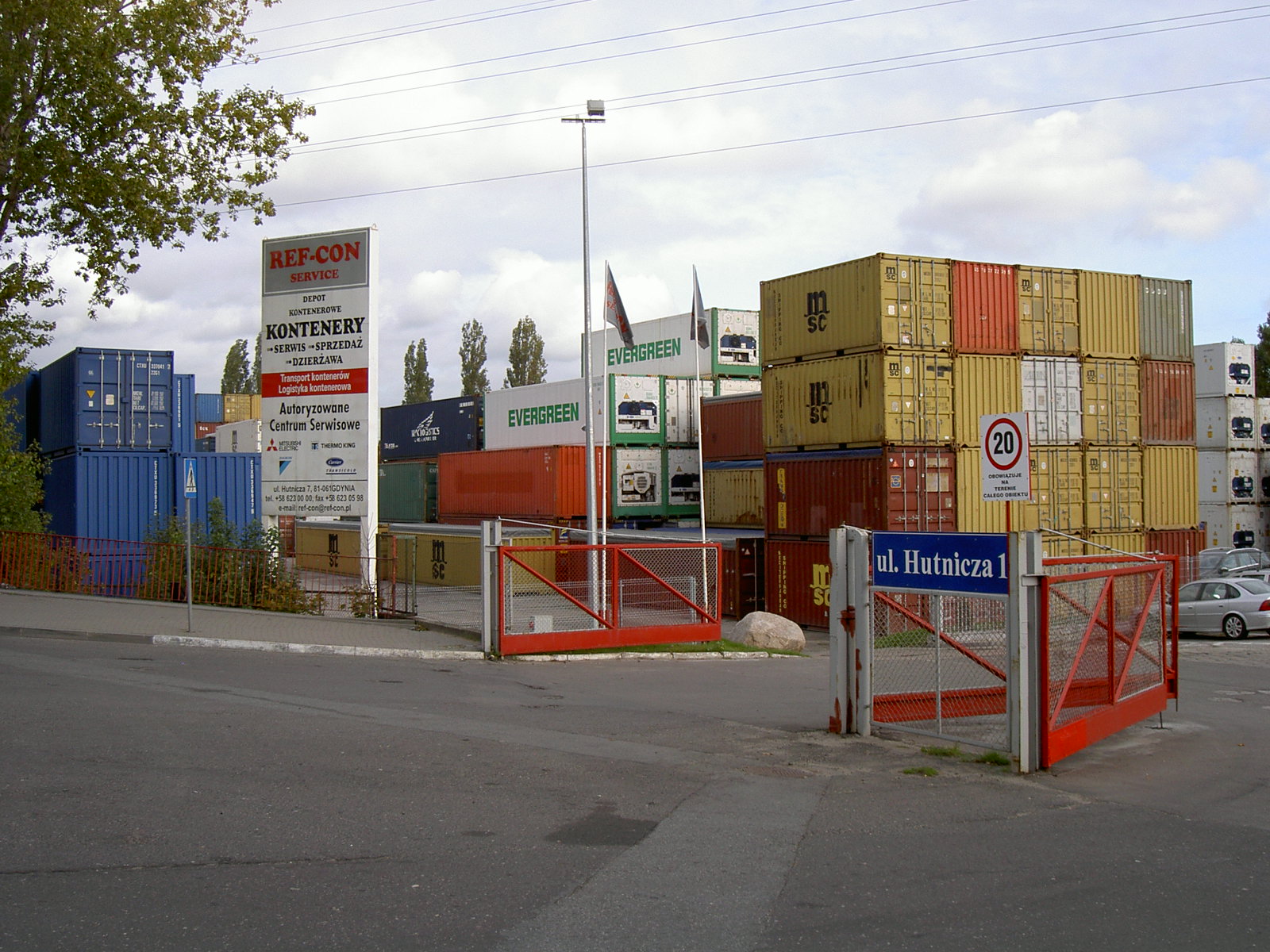 Each container received at our depot is registered and inspected for its technical condition and the respective report is provided to the shipping line. The reports are transmitted by EDI, fax or email.
If needed, the digital photos are taken and provided to the shipping line to decide the scale of the repairs needed.
On our depots the container repairs are performed according to IICL-6 standards or any other guidelines provided by the shipping line.
All in and out handlings are reported daily to the shipping line and, if requested, additional reports can be transmitted weekly, monthly or as otherwise agreed.